Global Regulatory Consulting
Industry leaders with comprehensive submission experience to strategically position your product.
Moving you to the next phase
Premier Consulting offers full-service strategic product development and global regulatory expertise in all stages of drug development. Their regulatory consultants are with you throughout the development of your drug, biologic, device, drug-device combination, or diagnostic product. Their regulatory consulting services include:
Extensive experience with agency interactions, averaging 75-plus meetings per year
Consulting services aligned with agency thinking on drug/biologics/device development requirements
Functional services such as acting head of regulatory for start-up companies
Preparation and review of clinical protocols, CMC amendments, and response to agency questions
Commercial solutions that maximize the potential of your program throughout development and the commercial lifecycle
Publishing and document management experience, including significant work with new drug applications, biologics license applications, marketing authorization applications, and rest-of-world submissions
eCTD submission process and expertise at every step of the approval process
From discovery through post-marketing, Premier Consulting supports strategy, trial design, regulatory submission, and compliance and has extensive experience preparing customers for major submissions and agency meetings.
The experienced Premier Consulting team can develop your:
Strategic development plans
FDA meeting preparation
Nonclinical program
IND and marketing application preparation and submission
Orphan drug, breakthrough, and fast-track applications
Clinical study design
Clinical study reports
Global safety database design
SAE reporting
From early-phase to late-stage development, Premier Consulting's global product development team leaders synchronize multidisciplinary services, global development expertise, and insight from therapeutic thought leaders to create development strategies custom-fit to your needs.
SERVICES INCLUDE
Development planning

Regulatory agency strategies and IND maintenance
Study design to whole development plans

Infrastructure expertise

Data analysis and handling
Product/company safety database

Preferential regulatory pathways

Regional legal representation
Orphan applications
Accelerated or breakthrough planning
WEBINAR
Expedited drug development in the U.S. & Europe
Preparing for expedited drug development requires a thorough understanding of the steps that comprise a successful first-in-human study. It's essential to start with the end firmly in mind, identifying the target population and defining elements of the program long before you dose the first patient.
PREMIER PERSPECTIVE
Changes in India's drug and clinical trial rules
One reason for the slow growth of clinical research in India has been the country's stringent regulatory requirements. The Ministry of Health and Family Welfare, responsible for all health policy in India, took steps to clarify these requirements and address many of sponsors' concerns with the publication of its New Drugs and Clinical Trials Rules in 2019.
Global Regulatory Consulting Experts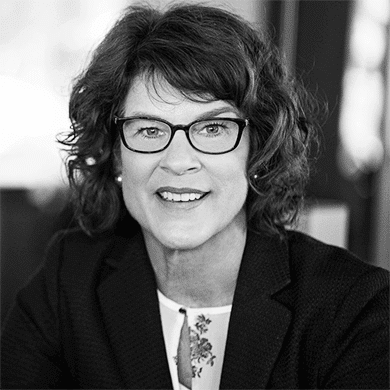 Shari Medendorp, MPH
President, Premier Consulting
Related Capabilities
Adding value at every step in the process, we provide expertise in strategic product development, clinical R&D, and technology tools to ensure your trial's data integrity, process efficiency, and timely analytics and reporting.
Check out our resource center
Our experts have developed an extensive library of white papers, case studies, blogposts, and other informative resources.
PREMIER INSIGHTS
WHITE PAPERS
WEBINARS
VIDEOS
PODCASTS
Connect with us
Ready to get started? So are we. Drop us a line to learn more about how we can help.