Oncology & Hematology Clinical Trial Experience
A deep bench of knowledge that pairs oncology development expertise with wide-ranging rare disease experience in the largest areas of unmet need, including new treatments in cell and gene therapies and immuno-oncology.
The tireless pursuit of novel oncology treatments
The new course of cancer therapy
Precision medicine – devising patient-specific treatments to combat diseases once considered incurable – is radically changing the way the world looks at cancer therapy. The leaders in this field are small biotech and specialty pharmaceutical companies – organizations sometimes no larger than a few people and a single molecule. Our clinical trial expertise helps you get from brilliant idea to life-changing reality.
Why choose Premier?
More than 190 hematology and oncology projects completed in the past five years, including multiple rare cancer and cell and gene therapy studies
Expertise ranging from small dose-finding studies to large multinational trials
Every aspect, from trial design and investigators to sites and patient selection, customized for your indication – including preferential regulatory pathways and other strategies for successful early planning and engagement
BROCHURE
Oncology & Hematology
Premier's oncology and hematology specialists have deep experience in virtually all cancer-related indications, especially rare cancer, one of the largest areas of unmet need. Get our brochure.
WHITE PAPER
Adaptive trial designs
With the emergence of precision medicine, we are seeing a shift in how early-phase oncology trials are conducted, including a growing number of Phase 1 trials reporting preliminary response rates. This shift is due in part to an increase in adaptive trial designs.
White Paper
Unlocking the Full Potential of Precision Medicine in Oncology
Webinar
Alternative Designs to the Traditional 3+3 Design in Phase 1 Dose Escalation Studies
Premier Insight
#265: Complete Response: Lymphoma Trial A Surprising Success For Five Patients
Ayesha A. Pandit, M.D., M.S., MBA
Vice President, Medical Affairs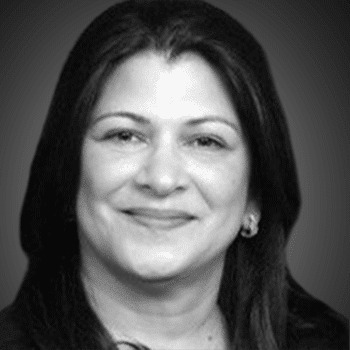 Rupa Doshi, Ph.D.
Vice President, Oncology Strategy
Ashley Herrick, Ph.D.
Executive Director, Oncology Program Strategy
Connect with us
Ready to get started? So are we. Drop us a line to learn more about how we can help.