Premier One Ecosystem
Delivering clarity amid the complexity.
Improving clinical trial communications
The Premier One Ecosystem offers a collaborative monitoring process, which combines central and on-site monitoring to optimize data quality management and address regulatory requirements. Our highly trained clinical data scientists monitor data and analytics across sites and patients to identify specific concerns and ensure patient records and study documentation are current, accurate, and high quality.
Because our system delivers high-quality outcomes while reducing costs related to rework, we're able to focus on continued process optimization, transparent data flow, and expertise in adaptable trial execution.
Click to enlarge
Clinical R&D Services:
Brochure
Premier One Ecosystem
The Premier One Ecosystem aggregates all the data captured within our ePremier environment. The ecosystem also represents Premier Research's processes for data analysis related to administrative and financial data, study management data, and patient data.
Explainer Video
ePremier In Action
We understand how important it is to capture the right data at the right time, capture the data necessary to solve a problem, and ensure that data is complete, accurate, and conclusive. That's why we developed the ePremier Integration Hub.
Clinical trial monitoring needs have shifted
Today's clinical studies may have multiple arms, broadly dispersed enrolled patients, or patients who are unable or unwilling to visit sites. When teams don't agree on process, they work in silos — making it impossible to predict and assess risk and often resulting in trial delays from poor or untimely communication. The Premier One Ecosystem was designed specifically to eliminate these issues.
The Issue
ePremier Solution
>50% use spreadsheets
to manage data
ePremier visualizations
Data is held in disparate
places
Data standardizations and
the ability to integrate
Failure to predict and
address risk
Risk-based monitoring
tailored to the study
protocols and endpoints
A holistic technology ecosystem fuels biotech innovation
Both flexible and precise, the Premier One Ecosystem enables processes, applies rigorous standards, and supports the careful management of all study data to minimize risk and meet regulatory requirements.
Fully integrated data support analysis across study functions
Captures administrative and financial data (contracts, resourcing, vendors, and invoices); study management data (timelines, CRMs, CTMS, eISF, and TMF); and patient data (EDC, ePRO, laboratory, IVRS/IWRS, eCOA, and mHealth devices)
System-agnostic CTMS+ streamlines study workflow, including visit scheduling, report generation, and action items
Generates audit trail and eTMF-ready documentation with protocol deviation tracking and follow-up
Enables risk management through aggregated site and patient data
ePremier makes data capture logical, obvious, and easy
Captures the right data from the specified system at the right time
Aggregates data across all sites to provide simultaneous access across study teams
Verifies the data as complete, accurate, and specific to your study outcomes
Supports critical thinking with study-, country-, and site-specific data flows
Enables consistent, centralized routine assessment of scientific and procedural parameters
Improves overall data quality by identifying outliers and trends in near real-time
Click image to enlarge
Highly trained clinical data scientists and in-process analytics inform study decisions in real-time
Customized dashboards visualize insights from multiple sources summarized for transparency and ease
In-depth evaluation of KRIs and other data review disclose the root cause of issues
Clear communications address systemic process issues and site behaviors
Click image to enlarge
Nate Thompson
Chief Information Officer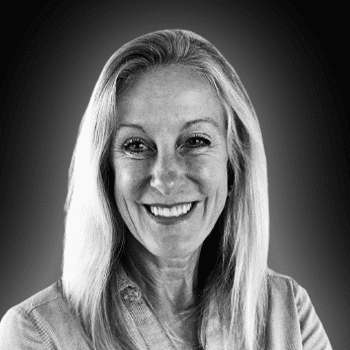 Stacy Weil
Senior Vice President, Clinical Data Operations, Strategic Business Optimization
LaRae Bennett
Senior Director, Data & Analytics
Connect with us
Ready to make your vision a reality? So are we. Drop us a line to learn more about how we can help.