Analgesia
Michael Kuss
Vice President, Analgesia Product Development
Michael Kuss, Vice President, Analgesia Product Development, leads an experienced group of scientific and regulatory professionals who provide sponsors with end-to-end support throughout their analgesia product development. Premier Research has developed multiple proprietary pain models that minimize the variability of subjective responses to pain, and that have become industry standards for analgesia research.
Prior to joining Premier Research, Mr. Kuss worked for Pharmacia (formerly G.D. Searle) in various positions with the last being Director of Research and Development. He was responsible for clinical development of several COX-2 inhibitors (celecoxib, valdecoxib and parecoxib) and NSAIDs (oxaprozin, oxaprozin potassium, diclofenac/misoprostol) as part of the Arthritis and Inflammation team. Prior to G.D. Searle, Mr. Kuss worked as a Clinical Research Associate at Abbott Laboratories and as an Infectious Diseases Research Technologist.
Mr. Kuss holds a bachelor's degree in medical technology from Wright State University in Dayton, Ohio. He received a certification in medical technology from the American Society of Clinical Pathology.
Senior Leadership
In gravida lobortis libero, sit amet egestas elit malesuada a. Integer commodo nisi et elit dignissim pulvinar. Curabitur non ante lacus. Integer vehicula tortor lorem, ac fermentum tellus semper in.
Ann Leonard
Lead, medical device, in vitro diagnostic and drug/device combinations
Craig Dale
Vice President, Dermatology, Clinical Development Services
Stacy Weil
Senior Vice President, Clinical Informatics
Javier Revuelta
Senior Vice President, Global Sales Management, Business Development
Kristi Miller
Head of Global Regulatory Affairs Strategy, RPI, a Division of Premier Research
Sameena Sharif
Senior Vice President, Product Development, RPI, a Division of Premier Research
Cathy Gerlett
Vice President, Quality Assurance, Risk & Compliance
Juliet Moritz
Vice President, Patient and Stakeholder Engagement
Scott Millard
Vice President, Analgesia
Karen Barker
Senior Vice President, Europe
Ashish Jain
Vice President, Asia-Pacific
Michael King Jolly
Senior Vice President, Strategic Development
Sean Russell
Chief Commercial Officer
Sundeep Shrivastava
John Pappan
Jasmina Jankicevic
Emile Youssef
Abie Ekangaki
Vice President, Statistical Consulting
Thomas Laage
Stephan Laux
Peter Larson
Michael Skinner
Luke Gill
Vice President, Oncology
Beata Strzyminska
Anne-Marie Nagy
Title Needed
Ashish Jain
Vice President, Asia-Pacific
Tom Perkins
Senior Vice President, Corporate Development, & General Counsel
Susan Romberg
Senior Vice President, Clinical Operations
Shari Medendorp
Senior Vice President, Biometrics
Nach Davé
Vice President, Development Strategy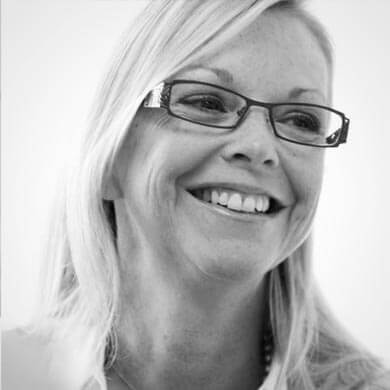 Krista Armstrong
Senior Vice President, Clinical Development Services &, Global Head of Neuroscience
Karen Brown
Vice President, Marketing
Joanne Emmett
Vice President, Medical Devices
Dora Alvarado
Vice President, Human Resources
Melissa Nezos
Global Head, Clinical Monitoring Services
Angi Robinson
Vice President, Rare Disease & Pediatrics
Charlie Nicholson
Chief Financial Officer
Colin Hayward
Chief Medical Officer
Mike Wilkinson
Chief Operations Officer
Ludo Reynders
Chief Executive Officer